Legal note / privacy
Responsibility for the domain www.yoga-clare.com:
Edeltraud Rohnfeld
Lackamore, Lahinch
Co. Clare, Irland

Mobile 00353 - 86 - 3656209
edel.rohnfeld (at) freenet.de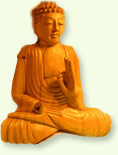 Property Rights
All image and text materials on these web pages are subject to copyright. The images of Edeltraud Rohnfeld and drawings are owned by herself. Any use is therefore strictly prohibited without her express agreement or that of another designated copyright holder. Images of County Clare: Edeltraut Rohnfeld. Images of the Cliffs of Moher with kind permission of: M. Simpson/pixelio.de ©2009, Malz/pixelio.de ©2009, Mathias Klingner/pixelio.de ©2009
Disclaimer
All links to external websites are beyond the author's sphere of responsibility. No liability is accepted for the content of other websites. The author has no influence over their current or future layout, content or authorship. The author expressly states that no liability for any incorrect or incomplete content and information presented here will be accepted. Please contact Edeltraud Rohnfeld for authoritative and up-to-date information.
Thank you.
Privacy notice - data protection information
No personal data were collected while you visit this website. Personal data are e.g. name, e-mail address or telephone number of the website visitor. Under special circumstances, the IP address of a computer can also be considered personal during data collection, but the website provider has no influence whatsoever on the collection and evaluation of the IP address.
Only anonymous technical data such as the IP address of the calling device, name of operating system and browser version, number of page views as well as time and duration of the visit are automatically logged by the external server log files. They were made available as anonymous statistics exclusively to the website owner. No other analysis tools that require cookies to be set or social media plug-ins such as Facebook, Twitter or Google+ are used on this website!
Use of data when contacting me
Contact by e-mail is technically separated from the website. Please note, however, that in principle no absolute security for data protection can be given on the Internet. Your personal data such as name and e-mail address are required to respond to your enquiry. These data will not be passed on to third parties or used for advertising.
Duty to provide or delete information
As a user, you have the right to request information about your personal data stored free of charge and, if considered, to have it corrected or deleted. The website provider's obligation to provide information relates to personal data that has been collected and stored through your visit and use of the website.
As a customer you have the right to request informations about your data that are storaged during and after the purchase process. You have the right to have it corrected, blocked or deleted. The website owner complies with the obligation to delete, as long as no other official requirements for proof of duty conflict with it and if there are no legitimate reasons for the storage. Please note the data protection information when purchasing via PayPal: www.paypal.com - Privacy Statement
Duty of data security
The website owner Edel Rohnfeld is responsible for the safe handling of your personal data. If you have questions about that, please contact edel.rohnfeld*at*freenet.de or mobile 00353 - 86 - 3656209. Thank you.